In my office, I am continually confronted with people who must make very difficult decisions.  This might be when to let their beloved pet go or whether to continue to try to support an aging pet.
I try to help these people as much as possible, but invariably, I am left with one response, "Let your heart be your guide."  This is not a superficial response, but a heartfelt truth that has powerful implications.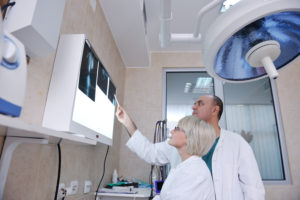 Recently, I told you the story about how I moved away from the conventional approach to pet health care towards a more holistic perspective.  Today I want to let you in on the part that only a few people know about.
I was the part-owner of a very successful clinic years ago when the American Veterinary Medical Association (AVMA) did a study to determine the effectiveness of the annual vaccination protocols we were all using.  There was an alarming increase in immune-mediated diseases, and they were trying to determine whether vaccinations were causing this.
The vaccine manufacturers had developed vaccines for Feline leukemia and parvovirus (and many others) to stop deadly disease outbreaks in a short time. The problem was that no one ever did any studies to determine long-term side effects of these annual vaccines.
The AVMA found that the vaccines were effective much longer than expected.  As a result, they recommended that the core vaccines for dogs and cats respectively be given every five years instead of every year.  After practicing veterinarians went crazy the AVMA compromised for a three-year guideline.
This is where my story begins.  When the new vaccination guidelines were released, it became obvious that we were going to have to make a change.  We were told that there was a possibility that by giving vaccinations annually, we could be harming our pets.
When I approached my partners about making the change, we talked about it and when the time came for the next meeting the accountant showed up.  Our accountant informed us that our practice was working with an exceptional 30% net profit but that 24% of our gross income came directly from our annual vaccination program.
This meant that if we stopped our annual vaccines (which could be hurting our pets) we would cut our profits so thin that any bump in the road could decimate us.
Then, as most accountants do, a little fear was thrown into the pie, regarding the possibility of a down-turn in the economy, poor weather conditions, etc. that could easily drop our overall gross income below that 7% net.  That left us with the possibility of not only no profit, but the possibility that we, as individuals, might have to pay out of our pockets to cover operation expenses such as payroll, mortgage, etc.  This was the realization that all practice owners were facing.
I was the only one who voted to stop vaccinating annually.
I left the practice shortly after that and opened another practice where Pet health was more important than the bottom line.
Still today, over 40% of the veterinarians in the US recommend giving vaccinations annually.
People always ask me why I approach pet health care so differently? It is because I know that with the "conventional" approach the health of the pet is not always the first priority.
A veterinarian's commitment to the lives of pets should never be a question of profitability.
I want to keep pets healthy not heal sick ones.  And the best way to do that is to empower pet caretakers to make the simple changes that will dramatically transform the lives of their pets.
That is the essence of what I am trying to do with this blog, with my phone consultations, and other products that I am currently developing.  Keeping your pet healthy is my approach to veterinary medicine, because it is a "holistic" approach.
Here is my question for you: How can I best help YOU to implement a holistic lifestyle for your pet to keep them healthy?  How can I assist you in the way that helps you best, especially if you are like most of my readers and live way too far away to come directly to my office.
How can I help you?
Leave a comment below to tell me, I want to hear from you.