Holistic Health Care for Pets
1707 E. 11th Ave, Spokane WA  99202
Over my 40+ years as a veterinarian, I've seen it all.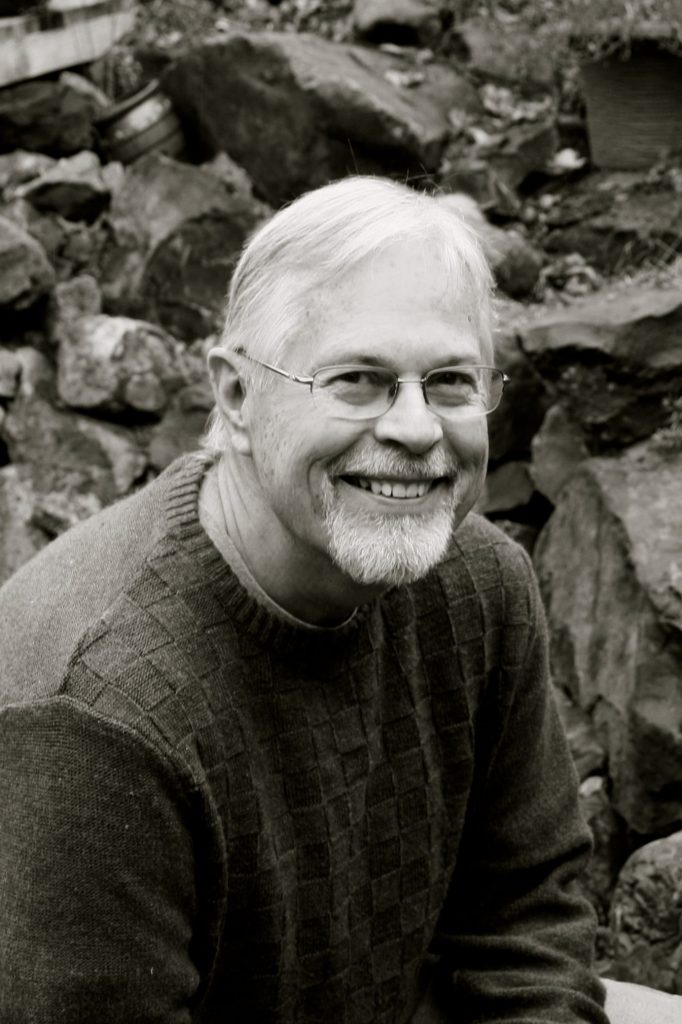 I began my career practicing traditional "western" veterinary medicine. For more than 20 years, with countless surgeries, and tens of thousands of pets, I worked diligently, providing the best possible care to my many patients.
But, as the years went by, I became more uncomfortable with what I saw. Pets weren't getting healthier. They were often getting sicker. As time passed, I saw more and more chronic health issues in pets, including kidney disease, cancer, behavioral problems, and more. And things weren't getting better.
I tried to help them with the tools I'd learned through this early stage of my career, but it became clear that this wasn't enough.
It was time for a change.
As I chronicle in my 2015 book, Whole Pet Healing, I went searching for an expanded "toolbox" to serve the many pets under my care, and that is when I discovered traditional Chinese Veterinary Medicine.
I discovered traditional herbal remedies that were far more effective than western medications without the harmful side effects. I began to experiment with alternative treatments like Acupuncture and energy medicine on pets who had been failed by western medicine.
The results were astounding.
Paralyzed dogs walked again, advanced-stage cancer and kidney disease reversed course, and cats who looked like they were at the end of their life suddenly found renewed vigor, sticking around for years longer.

Today, I incorporate the best of both eastern and western veterinary medicine in my own unique brand of holistic healthcare to help pets and caretakers all over the world and teach people everywhere to do the same.
When our dog, Gina, suddenly came down with a rare, life-threatening condition, I took her to a regular vet but they couldn't offer treatment beyond a lifetime on steroids.  We took her to see Dr. Thomas.  He immediately began to work on multiple aspects of her health, not just the symptoms. She is much healthier and happier.  Dr. Thomas does an amazing job integrating different philosophies of medicine  My dog loves him and so do we! -Mike H
My golden doodle Gabby was suffering from itchy ears and itchy skin. I took her to see Dr. Thomas, and he spent 90 minutes with us explaining the changes that I needed to make in order to re-establish health and well-being for Gabby.  Now, I can report that his suggestions worked.  Gabby and I feel so fortunate to have found this wonderful, caring veterinarian. -Gay E
My mother, sister and I found Dr. Thomas about five years ago. He really listens to you and you never feel rushed.  This year my dog Tango got very sick and I felt that I was very close to losing Tango.  After Dr. Thomas' intervention, we have gotten rid of his pain, his stomach issues are near normal, and he is feeling so much better.  I am so grateful to have Tango's health back. -Brenda N.
What is holistic healthcare? And, more importantly, why does it work so well?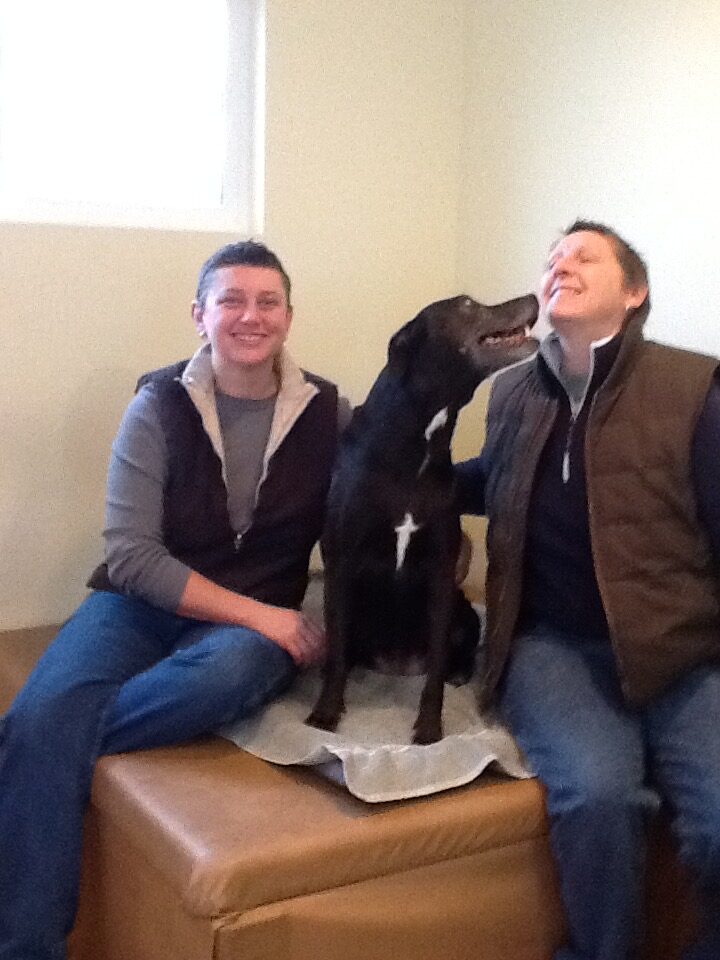 I believe that the body is more than the sum of its parts. Western medicine typically waits until something goes wrong, isolates the issue, and fixes it. But, this often means western practitioners ignore the impact of their isolated fixes on the larger health and well-being of their patient-animal or human.
In my holistic approach, I recognize that the health of any body is a complex combination of many things. If we want your pet to be healthy and happy, we can't isolate one issue but must embrace their emotional, environmental, and physical state together.
Instead of solving individual issues, we work together to help your pet live in its natural state, one of perfect health.
A bigger and better toolbox
A veterinarian are only as good as the tools at their disposal.  Modern western medicine (where I started my career) works with half a toolbox missing. 
So, when problems and issues occur, for all the fancy medications and special procedures they've created, they often don't have the solution or are using the wrong tool. As a holistic veterinarian, I've filled out the other half of the toolbox to bring the widest range of knowledge, solutions, and remedies to every situation, small and large.
I haven't abandoned western medicine. I've improved on it, as many of my clients will tell you.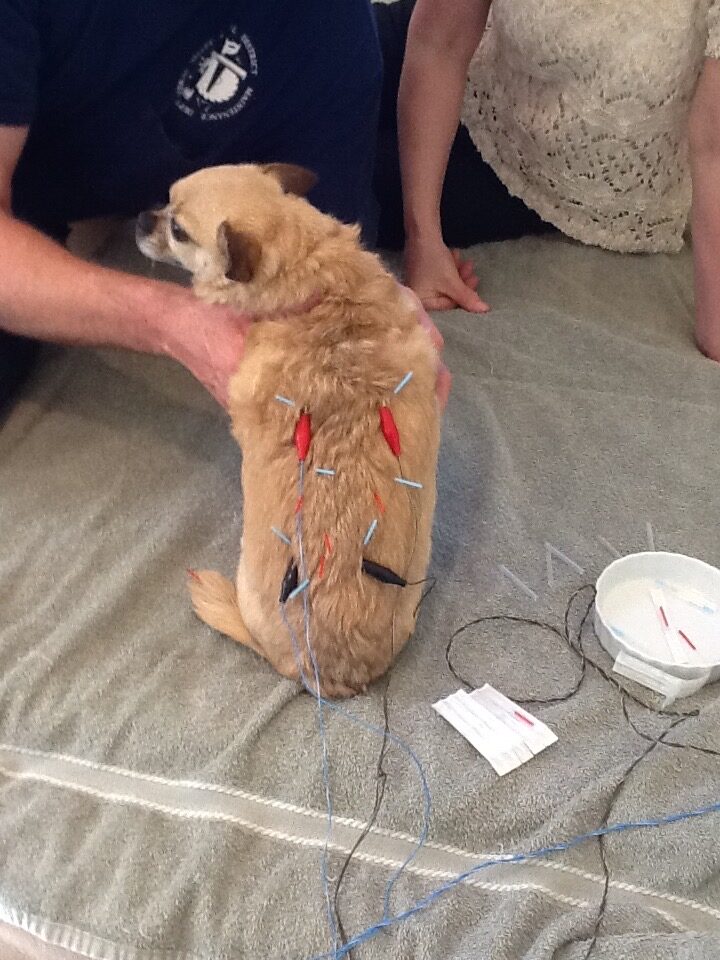 At age 13, our mixed terrier was diagnosed with pancreatic cancer. The outlook was grim for BJ, but we had Dr. Dennis Thomas assess BJ's condition. With diet modifications, supplements, and acupuncture treatments, our dog's condition improved beyond our expectations. She was weaned off her current medications, and for 1 1/2 years, BJ enjoyed a quality of life better than most dogs her age. We are grateful beyond words to Dr. Thomas for his care and treatments for our much beloved BJ. -Jan N
Our Anatolian Shephard mix, Tonka, developed an autoimmune disorder, and at age four, he was also diagnosed with hip dysplasia and a partially torn cruciate ligament that would require surgery.  Dr. Thomas thoughtfully considered Tonka's entire story and began to correct the problem using diet changes, acupuncture, and herbal therapy.  Five months into the new program, Tonka is a totally new dog!  Tonka is happy and healthy, and I believe that the work that Dr. Thomas has done has given Tonka his life back. -Nancy w
Today, I work with caretakers who want to take control of their pet's health and provide them a long a happy life
 I help them through phone consultations, online education, and a private Facebook group.
Many of my clients are pets whose caretakers came to me when all their options were exhausted through western medicine. Together, we find a better solution for their pet's complex health issues.
Others have been with me for decades, faithfully returning year after year to get help from a trusted source with every successive generation of pets they have.
Many find me online through courses, interviews, and other publications that reference my book.
If you want to work with someone who has spent a lifetime developing a truly extensive set of tools capable of covering nearly any situation, you've come to the right place.
Call to schedule a phone consultation with me today. I'd love to help you provide your pet with a longer, healthier, and happier life.
Want caring and compassionate help for your pet's health?